The Fredericksburg region offers many unique meeting spaces to hold both large and small meetings, conferences and conventions. Review our Meeting Profile Sheet and watch our Virtual Site Visit video to get a feel for the meeting spaces and event facilities that are available. Or, submit your RFP and let us connect you with facilities and services to meet your specific needs. The Fredericksburg Expo Center and various local hotels are available to accommodate large groups. Museums, historic venues, theaters and wineries/breweries offer unique locations for small and medium size meetings and team building experiences.
INTERVIEW WITH SMALL MARKET MEETINGS
Victoria talks with Small Market Meetings about the benefits of holding meetings and conventions in Fredericksburg.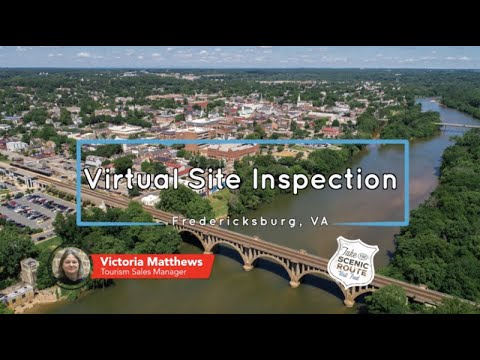 Watch our virtual site inspection to get a sense of the meeting spaces that Fredericksburg has to offer.
"Delegates deemed the historic city a 'hidden gem' and many said they would like to return. Columbia Gas of Virginia has served Fredericksburg since the 1850s, so I thought this was a great opportunity to share the city with delegates from across Virginia. The Fredericksburg tourism and conventions teams were terrific in helping to arrange meetings and offering suggestions for venues and restaurants."
– Gina Slaunwhite, Manager of Government Policy and Customer Efficiency Programs, Columbia Gas of Virginia
"The tourism folks helped us with everything at the drop of a hat."
– Margeaux Egorova, Education Coordinator, Business Opportunities for the Blind
"They really rolled out the red carpet. They event made sheet cakes of our logo – without being asked. As a seasoned meeting planner, I've only experienced this level of service in one other destination. The people I worked with [in Fredericksburg] were outstanding."
– Teresa Craig, The Greater Federation of Women's Clubs of Virginia